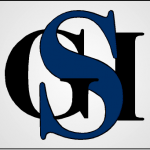 Gray Systems, Inc is not holding any in person classes for the month of July and August
out of an overabundance of caution due to the Covid – 19 pandemic.
Gray Systems will be holding the equivalent of the live classroom courses using the Zoom platform… let me explain.
We are breaking the 14 hour course down into 2 day sessions, just like you would normally in a classroom setting.
We will be covering the same subjects that we would have covered in the classroom courses to satisfy the current 14 hour
continuing education requirements for your license(s). Should you miss any or all of the dates and are unable to attend another,
we will send you the online course in lieu of a classroom (zoom).
**If you only have an ECLB license, you will only be required to attend the first day session for 4 hours.
New state guidelines total 11 hours of continuing education. (4 hours in class or online session and 7 hour Technical book)
Specialty licenses vary in hours too**
How Zoom Classes work:
1. The fourteen hours are divided into two, 7-hour
segments as scheduled below.
2. The instructor WILL BE LIVE
3. Participants will need to register for the class
to obtain credentials to access the presentation.
When you register, we will send you a link to
the class(es) that you choose.
We will function very similarly to classroom;
participants can ask questions and add to
conversations; the seminar will be open to
discussions.
4. Participants will need a computer with at least
audio capability and preferably with a camera
as well (you can choose to be on camera when
you speak or not); also acceptable is a smart
phone or tablet. Attendance will be monitored
so that Gray Systems can provide certificates
of completion for the classes. Gray Systems
will report the attendance to the DBPR upon
completion of the class.
If you are already registered for a classroom course and you are only waiting on dates, please do not register again.
Email or call and let us know what dates you will be attending and we will update your records
GRAY SYSTEMS PRESENTATION SCHEDULE
CONTRACTOR
14-Hour Package
Two days of 7 Hours each
AUG 22-23, 2020 (SAT/SUN)
ELECTRICAL
11-Hour Package
1 4 HOUR class, plus technical book
AUG 22, 2020 (SAT) plus technical book
If you prefer our Online, please click here and find exactly what you need.