Contractor Newsletter
May 2018 Edition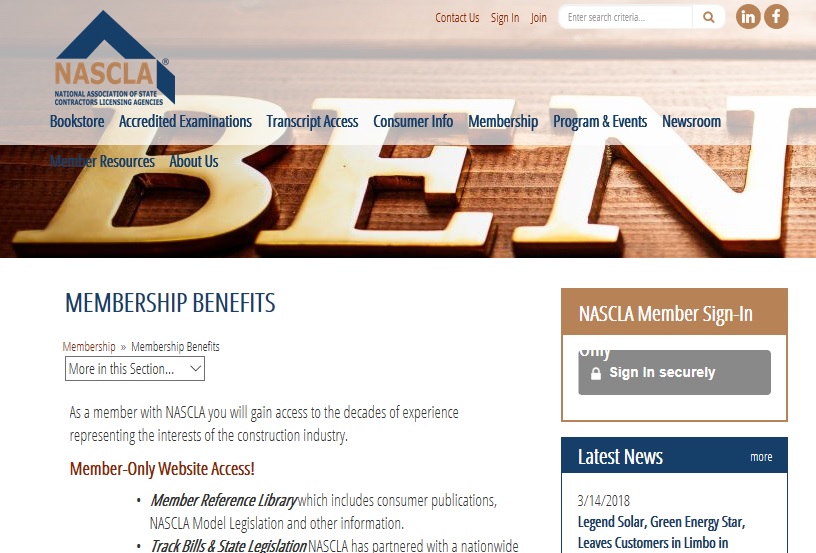 Are you a member of the National Association of State Contractors Licensing Agency? The organization promises, "As a member with NASCLA you will gain access to the decades of experience representing the interests of the construction industry."
Member benefits include access to a reference library, the ability to track Bills and State Legislation, access to top regulatory cases, access to community forums and access to the active member director search.
Anyone searching the sites database may click to links related to Florida.  One is the Florida Construction Industry Licensing Board for active license verification and the second is Florida Electrical Contractors Licensing Board for the same type of license verification.  Both links take the searcher to the Florida Department of Business and Professional Regulation website where they may enter information about the person whose license they want to verify.
If you want to reach across state lines to allow people all across the nation to find your or your business easily, then this may be a membership you'll want to consider.